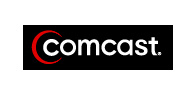 Like a number of broadband ISPs,
Comcast
has a policy of contacting subscribers who use an excessive amount of
bandwidth
, and giving them the choice of either reducing downloads or having their internet service canceled. However,
as we reported last year
even when the company terminates service the customer isn't told exactly where the line they supposedly crossed was.
As part of what looks like a campaign to repair their tarnished image with both customers and the FCC,
Comcast
is now considering
a change to their terms of service that would limit subscribers to 250GB of downloads per month. Under this plan users who download more than 250GB could be charged as much as $15 for each additional 10GB transferred.
So far the company hasn't made any decision whether to go ahead with such a plan. They've already received a lot of criticism over the proposal already, perhaps enough to give up on the idea completely, but perhaps the most vocal critics are missing the point just a little. The issue doesn't seem to be whether
Comcast
will be able to cut off customers for using "too much" bandwidth. The real question is whether subscribers are told what the limits are up front, and that seems to be at least a slight improvement.