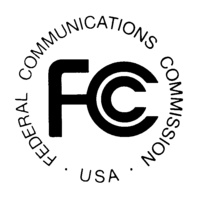 With the scheduled date for nearly all analog TV broadcasts in the US to be shut off just over the horizon, the
FCC
is finally getting around to some
real world testing
. Wilmington, North Carolina has been chosen for the tests, in part because all the local broadcasters already have digital signals available. On September 8
WWAY
,
WSFX
,
WECT
,
WILM-LP
, and
W51CW
will turn off their analog signals, leaving only the digital signal available to viewers.
"The commission identified Wilmington as one of only a limited number of potential test markets because all the commercial stations in the market have already completed construction of their DTV channels and are operating at full post-transition power,"
said
FCC
chairman Kevin Martin.
"The commission will use the test market as an opportunity to work very closely in advance with broadcasters, viewers, cable companies and others who will be affected to anticipate and address any problems."
Fellow
FCC
commissioner Michael Copps, who first suggested the idea last March said
"This is very good news for the DTV transition. Real-world experience is an extremely important step -- although only one of many -- that will help minimize consumer disruption next February. Broadway shows open on the road to work out the kinks before opening night. The DTV transition deserves no less."
This sort of real world testing is clearly needed, but it's hard to figure out why it has taken so long. Just last year the
FCC
was criticized by the federal government's own oversight agency, the
Government Accountability Office
(
GAO
), for
not having a plan or specific goals
to ensure broadcasters and consumers are prepared for the transition. This February the
FCC
came under attack from engineers who say
millions of viewers will have to install outdoor antennas
to receive the same selection of channels digitally that are available now as analog broadcasts.
Assuming the engineers' real world tests that the
FCC
has previously deemed unnecessary are right, it's unclear what can be done in less than six months to address the issue. And what happens if we find out there are more problems that no one has anticipated?