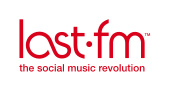 The popular music community site Last.fm has
launched its own online channel for video interviews,
starting a trend of original content production it hopes to continue into the future.
Dubbed
Last.fm/presents
, the
channel
will show off videos of interviews with established and upcoming artists including Moby, Santogold, Joshua Radin and Neon Neon.
The site's co-founder, Martin Stiksel, added that the interviews will
"complement Last.fm's "music discovery experience".
He also makes the somewhat bold claim that the site is the only place where
"favourite artists talk so candidly about what makes them the musicians they are today".
The videos will be distributed by
CBS
and its syndicate partners
Joost, Bebo, AOL
and
NetVibes
.
Since its acquisition by CBS last year, Last.fm has been aggressively expanding its services and has signed deals with all four major labels -
Universal, Sony BMG, Warner
and
EMI
allowing the service to stream tracks for free on the site. Because of the deals, the site claims its amount of users have risen 59 percent as a result.