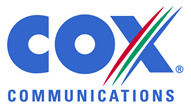 According to the Associated Press
it seems that
Comcast
is not the only company guilty of throttling P2P traffic, Singapore's
StarHub
, and
Cox Communications
were equal offenders as well.
Comcast has been seen as the main offender for the last few months and saw backlash from net neutrality advocates, customers and the even the FCC. The AP however, says that a worldwide study of 8,175 Internet users, showed that 3 companies were indeed blocking the traffic, and that Cox was likely the worst offender.

Of the 151 Cox subscribers, 82 had their transfers blocked, read the survey. The Cox interference however, was different than that of Comcast. Cox only blocked seeding of a file downloaded through BitTorrent, thus reducing the amount of people the downloader can share the file with.

Cox's subscriber agreement does state that subscribers are signing up for "protocol filtering," meaning that the company "prioritizes some forms of Internet traffic over others," but spokespeople have said that BitTorrent is not particularly discriminated against.