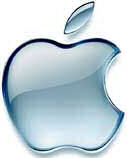 According to a source
very close to
Apple
and the
3G iPhone
launch, the phone will be arriving worldwide on June 9th and that will "no longer be available at a fixed price point", that is at least in a few countries. Of course, the
WDC Keynote
is on that date and it seems Apple will be wasting no time after the official announcement.
Although the release dates are not yet official the source says the phone will be available in Spain starting June 18th, and in other European nations within a few day radius. European carriers will also have new sales policies, based on their own discretions.
That move makes sense. Over the past 12 months, at least in the
United
States and the UK, the iPhone has become the cellular device to beat and other European nations only had mediocre sales thanks to high price points and carrier exclusivity bombs.
More information as it becomes available.