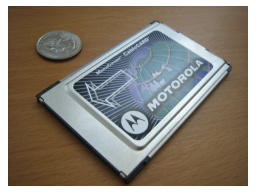 Almost since the introduction of
CableCARD
technology there have been complaints about its lack of support for interactive services like Video On Demand (VOD). Last year the
Consumer Electronics Association
(
CEA
), representing electronics manufacturers, and
National Cable & Telecommunications Association
(
NCTA
), representing
cable television
operators in the US, both submitted proposals to the
FCC
for a new communications standard to be used in the next generation of CableCARD. Unfortunately the two proposals were different and incompatible with each other. On Tuesday
Sony
became the third major electronics vendor with
plans to support the NCTA proposal
, called Tru2Way.
At the
CES
expo in Las Vegas this January
Panasonic
and
Comcast
announced the development of consumer electronics products which will use Tru2Way technology to give them the full range of features available from a digital cable receiver. Earlier this month
Samsung
announced a deal of their own to develop devices using the technology. With the addition of
Sony
to their ranks, any concerns about competing standards should all but disappear.
A national plug-and-play agreement
"is ideal for today's mobile society,"
Sony Electronics
' senior vice president of TV operations of America, Edgar Tu, said in a statement.
In a statement of his own
NCTA
president and chief executive Kyle McSlarrow said
"This is a landmark agreement which will provide a national, open and interactive platform resulting in more choices of services and products for consumers."