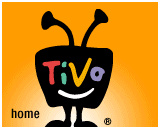 Both the DISH Network and EchoStar announced yesterday
that they have filed a lawsuit against
TiVo
hoping the court will find their
DVR
software does not infringe on any TiVo patents.
Late in January, the US Court of Appeals stated that DISH had infringed on a TiVo patent in building digital video recorders and upheld the original verdict of a damages award against DISH of $74 million plus interest. In April, the appeals court denied DISH's request to have judges rehear the arguments related to the case.

DISH Network was formerly part of EchoStar Communications which has since spun off its technology assets to create EchoStar and DISH.