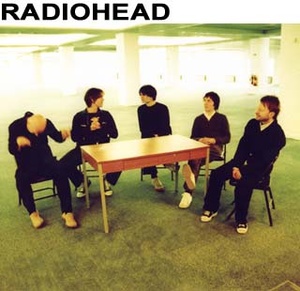 Earlier this week, the musician
Prince
did a cover of the popular song "Creep" originally by
Radiohead
at a concert at the Coachella. After word spread, tens of thousands of curious fans went to
YouTube
looking to get at least a glimpse of the performance. There was a problem however, NPG Records, Prince's label had quickly advised the site to take everything down related to the song and there were no videos to see.
There was one problem with that however. Not even Radiohead could see the fan videos, of their own song. Thom Yorke, lead singer for the group, first heard of the cover via text message and after his bandmate was unable to view a video on YouTube he quickly called his publicist.

"Really? He's blocked it?"
asked Yorke, who figured it was their song to block or not.
"Surely we should block it. Hang on a moment."
Yorke added:
"Well, tell him to unblock it. It's our ... song."
YouTube's policy is that if they receive a complaint from a copyright owner they take down the infringing video. This situation is a lot more tricky however, as Radiohead owns the song copyrights despite the fact that it is Prince singing it.
Both YouTube and Prince have declined comment on the matter so far.
For now, YouTube seems to still have the videos taken down but videos have emerged on
others sites such as DailyMotion
for those interested.