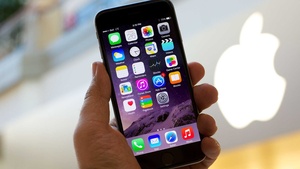 According to a vendor survey by IDC
, the
Apple iPhone
saw its market share shrink in the "smartphone" market for the Q1 2008. For the fourth quarter 2007, the iPhone had about 27 percent of the market which has now shrunk to just over 19 percent.
It seems that all of the lost market share was taken back by RIM's
Blackberry
line which moved from 35.1 percent to 44.5 percent market share in the same
period
. IDC analyst Ramon Llamas added that RIM's success is because it has finally widened its appeal from the "professional" segment which had been its core consumer.
Although IDC did not reveal the total amount of smartphones sold for the quarter, Apple has said it sold 1.7 million iPhones, including overseas sales.
Additionally,
Palm
picked up market share as well, moving from 7.9 percent to 13.4 percent for the quarter. IDC added, "
Palm also did really well. It posted a sequential gain mainly on the strength of the Centro phone."
Filling out the list was
Samsung
with 8.6 percent and
Motorola
with 2.6 percent, which had the steepest drop of any company in the top 5.