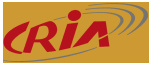 The Canadian ISP
MoxioColo
has been served
with cease and desist orders from
CRIA
to shut down the popular
torrent
sites
What.cd, SumoTorrent,
BTMon
and
FullDls
.
CRIA, the Canadian equivalent of the
RIAA
, was in the news last year as well for getting
Demonoid
closed down after it had moved to a Canadian ISP.
This time it seems that the ISP is not going to back down however, and Sean Corbin, CEO of Moxie Communications added
"We will not be following the request and will be fighting for the rights of our clients as to date laws in Canada protect them. We have looked into the matter and from what we understand these sites are not breaking any laws in Canada. If we do not comply they might bring legal action against Moxie Communications, as they believe without us these sites could not do what they do so therefore we are as bad as they are.
Back to you CRIA.