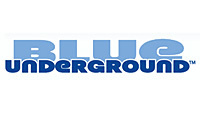 The indie horror distributor
Blue Underground
has revealed its upcoming
Blu-ray
roadmap, following its decision in March to start Blu-ray support.
Blue Underground has now released their initial title line-up and the list includes 9 popular favorites from filmmakers such as Dario Argento, Ralph Bakashi and William Lustig.
The nine titles are
'The Final Countdown,' 'The Bird With The Crystal Plumage,' 'The Stendhal Syndrome,' 'Maniac (1980),' 'Vigilante (1983),' 'Fire & Ice,' 'Dead & Buried,' 'Two Evil Eyes,' and 'Uncle Sam: I Want You... Dead!'
The distributor also says all of titles will be on"
BD
-50 dual-layer discs with full
1080p
encodes and
DTS
-
HD
Lossless Master Audio
7.1
Surround
and/or
Dolby
TrueHD 7.1 Surround audio."
There was no word on street availability, pricing or bonus features as of yet.