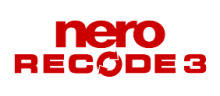 AVC
video is arguably the most important video standard in use today. It can be used to produce high quality at relatively low bitrates, and is compatible with devices ranging from standalone
DVD
and
Blu-ray
players to portable media players and mobile phones.
Although there are a handful of high quality encoders which can be used to create
MPEG
-4 AVC video files, ease of use varies widely from one program to the next. If you've found yourself unable to convert from DVD to AVC using the many tools out there you should take a look at our new guide intended to help you
Convert DVD to AVC with Nero Recode 3
.
Why use
Nero
Recode? There are a number of possible reasons. To begin with it features what's generally considered to be among the top AVC encoders around, written by a company called
Ateme
. Not only does the Ateme encoder produce high quality video, it's also capable of blazing fast speed for 2 pass encoding.
On top of the video encoder Nero also provides a high quality
AAC
audio encoder. AAC is the
compression
standard generally used in the
MP4
files that are becoming standard for most devices with
MPEG-4
support.
Recode 3 combines all of this with a user interface which is arguably the leader in ease of use for the beginning video encoders.
But don't take my word for it.
Read the guide
and decide for yourself if
Nero
Recode is the solution for your encoding needs.