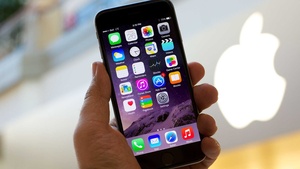 According to the research firm
Gartner
, sales of smartphones doubled in North America for the Q1 2008, a huge growth even in comparison to the category's growth world wide.
The growth was spurred by growing popularity for
Research in Motion
's
BlackBerry
line and the
Apple iPhone
.
Apple sold 1.73 million iPhones for the first three months of the year, enough to move into a 5.3 percent share of the worldwide smart-phone market. That number should be much larger soon, thanks to the launch of the new 3G version of the phone and deals Apple has struck to bring the phone to every continent.
Overall, smartphone sales in North America were 7.3 million units, up a massive 106 percent year on year. RIM continued to dominate the category, with a U.S. market share of 42 percent.

"Despite economic concerns, the smart-phone market continued to expand in the United States, driven by heavy advertising and strong marketing promotions as more devices reached mass-market price points,"
said Gartner analyst Hugues De La Vergne.
Global smartphone sales increased 29 percent to 32.2 million but saw most of that jump thanks to the North American surge.