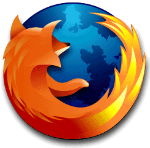 The long anticipated release of Firefox v3 came today as expected, well almost anyway. Initially there were problems caused by a massive amount of traffic. With a little bit of work the servers were feeling better and the official attempt at setting a world record was on.
Granted the record has never been attempted before, so they technically could have quit after the first download and still gotten the record, but there was a more important goal at stake. The launch of Firefox v2 saw more than a million and a half downloads on the first day. Developers were anxious to surpass that
by a wide margin
, and it looks like they've done exactly that.
According to an update on the
Mozilla
developers site,
"Thanks to overwhelming demand we've passed through 14,000 downloads a minute! This will put us well into the tens of millions of downloads in a 24 hour period if we can sustain it. Each download is about 7MB so that's around 13 Gigabits/s of just download traffic."
Get your own copy of Firefox 3 from one of the
official
download
sites
.