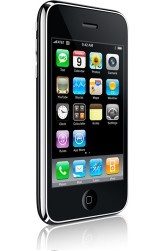 Would-be
iPhone 3G
customers in Canada have just been hit with the news that
Rogers
will require a 3-year contract for the smartphone along with the mandatory data plan.
The carrier also announced the price of the plans, with the cheapest at $60 CAD and the most expensive being $115 CAD although the the carrier did not say how much the phone itself will cost when it hits on July 11th.
The lower end plan will come with 150 minutes of voice calling, with unlimited evenings and weekends, 400 MB of data, 75 sent text messages, and unlimited incoming texts and visual voicemail messages.
The medium $75 plan will get you 300 weekday minutes, 750 MB of data, and 100 sent texts.
The most expensive, $115, will get subscribers 800 minutes of daytime calling, 2
GB
of data, and 300 sent text messages.
Rogers said the 400MB plan is enough
bandwidth
for 200,000 emails and 3000 web pages browsed. The 2GB plan will get you 1 million emails and 16,000 web pages.
Despite unlimited access to all Rogers Wi-Fi hotspots, many predict that even 2GB will not be enough to satisfy most iPhone users. In comparison, in the US
AT&T
offers an
unlimited
data plan for $30 USD on top of a $39 USD voice plan.