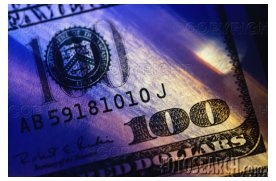 Ian Dobsyn, from Manchester, returned home from a vacation in Portugal last week and found that he had been hit with a monumental £31,500 mobile bill from
Yes Telecom
.
The man had used his mobile broadband connection to download
Sky's
"Prison Break" as well as some music and was shocked by the bill.
"The figures looked like they had come down from the Moon,"
said Dobsyn.
"I just laughed. There had to be some mistake."
After hiring a lawyer, the bill was brought down to £229, a number only slightly higher than his standard £150 monthly bill.
Danielle Mestraud, of Farleys Solicitors in Manchester, added that this episode should show customers to read the fine print before accessing television programming while abroad.
She
added
:
"…service providers also have a responsibility. It would be better if subscribers were given a monthly maximum spend so they could be notified if they had breached it, rather than only finding out when the bill arrives. It would be prudent for the provider to contact the customer if their usage was unusually high."