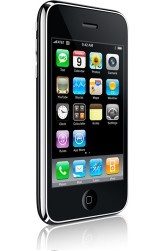 O2
has noted that due to "extremely high levels of demand" for pre-orders of the upcoming
iPhone 3G
, their online shop has crashed and they are working to bring it back.
"We have made a limited allocation of iPhone 3G stock available for pre-order online, primarily for those customers that pre-registered their interest."

"Due to extremely high levels of demand, the O2 online shop was temporarily unavailable this morning. We are working to restore the service back to full speed as quickly as possible."
The carrier also added that customers who want to purchase the phone but cannot get it online should try to get to a retail store at 8 am on July 11th, the earliest time available.


"We've never seen any mobile device create the excitement and demand of the iPhone 3G,"
said
Ronan Dunne, CEO of O2 in the UK.


"We want to ensure that everyone who wants an iPhone 3G can get one so we'll be working with Apple to continually replenish our supplies throughout the summer."