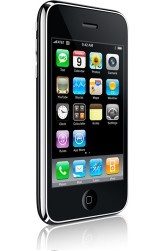 According to investigations by
AppleInsider
,
Apple Canada
may begin punishing
Rogers
for its decision to sell overpriced
iPhone 3G
data plans.
As a way to punish Rogers, Apple will not sell the iPhone at its own retail stores and will instead show them off only as demo units. By doing so, customers will have no choice but to visit a Rogers store to buy the mobile phone. Many would-be customers have already said they will not be buying from Rogers.
Apple only has a small Canadian retail presence but a ban would certainly hurt supply in Toronto, Montreal, Edmonton, and Vancouver where stores are popular.
The carrier has been drawing criticism from the press and from would-be customers, all of which cite the huge discrepancy in prices compared to iPhone 3G data plans in the UK and the US.
For $75 CAD, Rogers' users get a third fewer minutes per month, only 750MB of data, and only 75 outbound messages compared to AT&T's 200 and unlimited data. Both plans are priced about the same.
A
virtual petition
continues to gain momentum, now with over 43,000 signatures, with users that refuse to purchase an iPhone from Rogers.