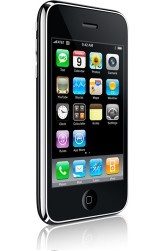 Mobistar SA
, the cell phone carrier, has announced that it will be launching the
Apple iPhone 3G
unlocked in Belgium to satisfy regulation.
In the region, "koppelverkoop", forced bundling, is forbidden and Mobistar will satisfy that regulation by offering the phone unlocked but for a premium over which users in other European nations pay for the phone, locked. The 8GB will sell for €525 and the 16GB version will sell for €615.
In nations like Germany and the Netherlands, users can purchase the smaller capacity model for €1 as long as you purchase the phone with a 2 year mandatory contract.
"The price will be above that in other countries,"
Chief Executive Benoit Scheen
said
in a news conference. He also added that Belgian regulations do not allow phones to be sold at a loss, meaning the carrier is getting the phones at an expensive price to begin with.