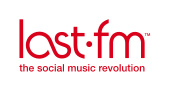 In January, the social web radio service
Last.fm
announced that it was going to introduce the
Artist Royalty Program
which would give royalties to unsigned artists every time their songs are played through the site's ad-supported
streaming
music feature or Web radio.
Today, the program has finally launched and over 450,000 tracks have been uploaded already in conjunction with the launch. Everyone who uploads music has the option to sign into the Royalty Program.


"We're leveling the playing field by offering them the same opportunities as established bands to make money from their music,"
Last.fm co-founder Martin Stiksel said in a
press release
.
"The young musician making music in a bedroom studio has the same chance as the latest major label signing to use Last.fm to build an audience and get rewarded."
Not everyone is happy with the new program however.
Merlin
, the international rights body that represents 12,000 independent labels feels the program does not "pay artists retroactively for past plays and is vague as to what rights the license gives CBS/Last.fm regarding uploaded music."
A Merlin statement made the
following points
:
* The Program announced (yesterday) does not appear to offer any compensation for any past illegal use of repertoire. It is unclear to us whether or not the terms and conditions of the Program are intended to prevent master owners pursuing such compensation.

* As you will be aware, we have for the last few months been negotiating with Last.fm regarding a non exclusive blanket license and a settlement agreement on behalf of Merlin members. Unfortunately, these negotiations have stalled - in particular due to Last.fm's unwillingness to properly address its illegal infringing activity.

* Several provisions of the license terms and conditions of the Program appear ambiguous and open to legal interpretation. We note that this would tend to lead to uncertainty as to the "true" meaning of the license. The license points out that if you are unsure about any of it, "You are advised to obtain independent legal advice" - we would endorse that view.
Last.fm
had a response for Merlin however, and it appears a deal may be in the works to address the issues.
"The Artist Royalty Program underscores the respect we have, at Last.fm, for artists and songwriters. The program, which goes beyond working just with the majors and big indies where we have deals, extends the benefits to independent artists, giving them a chance to share in the value their music creates. While we are disappointed that Merlin is talking publicly about our discussions, we respect them and their members, and will continue to work hard to close a deal with them."