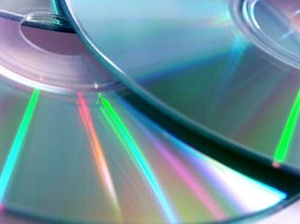 Last week, the latest
Nas
album was leaked to
P2P
and other file sharing networks but it appears that the rapper is among the growing minority of music industry veterans that see the upside of piracy and leaked albums.
Nas' business partner Anthony Saleh had this to say on the matter,
"I don't think the leak has hurt Nas in any way...the leak has helped those who have delivered on their albums with good music ... If (fans) want to support it, they'll go buy it."
The upside of these leaks of course, is a boost in sales, by way of generating a buzz for the album. If the album is good, and the fans like it, the thinking is that they will eventually go out and buy it, or download it from an authorized vendor.
There is no way to skew that theory either, as it is backed up by
pure data
. Three of the top five biggest CDs over the last year have been hip-hop albums that were leaked weeks before the actual street date. These albums were the very popular "Graduation" by Kanye West, 50 Cent's "Curtis" and Lil Wayne's "Tha Carter III."
Each of those albums hit the Internet at least 2 weeks before their street dates yet each have over one million units sales, a plateau that is getting harder and harder to achieve. "Graduation" has sold 2.1 million units, "Curtis" has sold 1.3 million units and the still very new "Tha Carter III" has sold 1.7 million units already.
Universal Music Group
has estimated that Lil Wayne's album was pirated over 1 million times since its leak.


"The leak was good for Kanye because he was going against 50 and could show that his album was superior,"
says Kyambo Joshua, head of
Columbia's
urban department as well as the co-founder of entertainment company
HipHopSince1978
, which manages both West and Lil Wayne.
"It's a give-and-take because if an album leaks before it comes out, you're not losing sales because it's not in stores. It's like having a listening party for 500,000 people and seeing if they go to the stores."
There are however, people who do not agree with this train of thought.
"I think that it's preposterous to suggest that leaks help,"
argues Jim Urie, president/CEO of Universal Music Group Distribution.


"I am annoyed that our labels haven't released albums earlier in reaction to the leaks. Things like Lil Wayne, Fall Out Boy, Weezer -- I would have put them out earlier, but the labels wouldn't. They have held off to honor retailers, particularly the ones who can't sell digitally."
This new trend of leaks garnering good sales has prompted labels to try out new methods of releasing music, most recently with UMG selling multiple tracks from "Tha Carter III" before the album's release.
Eric Garland, CEO of BigChampagne, a company which measures
peer-to-peer
traffic added that the labels regularly track traffic on P2P networks to see how well a leak is doing as well as determine age, gender and location of downloaders.

"Over the last five years, tracking downloading went from a hush-hush thing to being one of the key indicators in the marketing and promotion of every major label,"
Garland says.
"In a music market where control over distribution is deteriorating, intelligence about the marketplace is the silver lining."