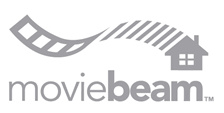 MovieBeam
, the video-on-demand service created by
Disney
has been purchased by the India-based
Valuable Group
at a fraction of what the service was valued at just a few years ago.
The purchase was made through the private equity investment advisory firm
Dar Capital
and although not disclosed, the sale price is expected to be $2.25 million USD, or even less. As a point of comparison, in 2006, Disney, Cisco and a few venture capital firms invested $48.5 million USD to continue service. In 2007,
Movie Gallery
bought the service for $10 million USD, considered a great discount at the time. MovieBeam was shut down when Movie Gallery went into bankruptcy protection.

"Through this acquisition, Valuable will further establish itself as a leader in the media and entertainment space, allowing us to deliver ethnic and Hollywood content to homes and the hospitality industry worldwide,"
said
Sanjay Gaikwad, head of Valuable.
"Films will be delivered in high-definition, and viewers will get access to library films as well as the latest releases on a first-day, first-show basis. We have earmarked an investment of $100 million over the next two years for the relaunch of this service in North America, U.K. and other overseas markets."
The company added it hopes to begin rolling out "improved versions" of the service by the end of the year.