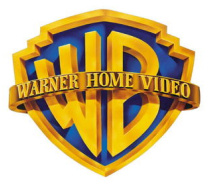 Warner Home Video
has announced the launch of aggressive pricing cuts on its
Blu-ray
catalog beginning in the Q4 of this year.
Starting September, Warner will begin offering a "point-of-sale rebate program" meaning retailers will be able to order a number of catalog tiles for as low as $11 USD.
Even with expected retail mark-up, the new prices will sure to be a steep discount from their current prices of, an average, $24 USD, at retailers such as
Best Buy, Circuit City
and
Amazon
.
A few of the featured titles for this new program are "The Fugitive", "Enter the Dragon", "Clockwork Orange", "The Shining", "The Aviator", "Road Warrior" and "Swordfish."
More technically, the program will make retailers buy the titles at present prices but they will get money back after the sale of each unit. The situation is really a win-win for the retailers, at least if
the movies
are selling well.
Warner also said it will be offering consumer rebates on more popular movies such as "300", "The Departed", "I Am Legend", "Ocean's 13" and "We Are Marshall." There was no word on how much these rebates would get consumers back, but it is expected to be at least $5. A quick search of Amazon shows me that all of those titles are currently selling for between $19 and $25, and a rebate would make those titles very enticing to customers who were on the fence.
One retail source however reveals that he believes moves like this will devalue Blu-ray too quickly, despite the fact that he believes sales will explode.


"They are trying to get this software business going,"
said the
source
.
"But it's really a double-edged sword. We're happy to be able to offer it, but it can be a slippery slope. Consumers might get in the mindset that they want everything discounted. If that becomes the case, we will shorten the life of Blu-ray just like we did with DVD."
On top of the Blu-ray repricings, Warner is also dropping the suggested retail price on some
standard definition
DVDs include very new releases such as "Fool's Gold" and "10,000 B.C." Originally with suggested retails of $28.98, newer titles will have $19.99 MSRP.