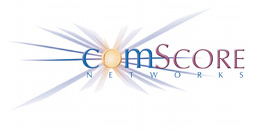 According analysts at
comScore
YouTube
continues to lead the pack in online video viewing in the US. According to their numbers more than a third of the online videos viewed in May were from
YouTube
. That accounted for 98% of
Google
's top ranking among all online video providers.
Despite an impressive gain by their next closest competitor, Fox Interactive Media, they served fewer than 20% as many videos as Google in May.

More notable than YouTube's continued dominance was Hulu's first entry on comScore's monthly ratings. Even though they just made it on at number 10, if you were to list them by the amount of profit they'd likely be in first place. That's an impressive fact if you consider YouTube served around 50 times as many videos.

Google also led the way in unique visitors and average number of videos viewed per visitor, but they didn't have nearly as big a lead in either category. Interestingly Hulu didn't make the top 10 in either category. Instead ESPN.com made the list.

In total over 141 million Americans watched more than 12 million videos in May, with an average of 228 minutes of viewing each. That amounted to almost three quarters of all US internet users.