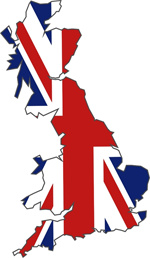 According to data from both
Chart-Track
and
ELSPA
, UK video game sales have risen over 40 percent year-on-year for the first 6 months of 2008 to 31.3 million units. Revenue increased to GPB 738 million.
Wii, Xbox 360, PS3
and
Nintendo DS
software accounted for GPB 690 million of the total with PC gaming accounting for the rest. The low 3.9 million units sold of PC software represents a 29 percent decline year-on-year from last year.

"Games are now one of the most popular pastimes of the British – hence these remarkable figures,"
said
Paul Jackson, director general of ELSPA.


"Our gamers are more mature than those of most countries – the average age of a player here is now 33 – and as our core gamers have grown up, so too have the revenues they bring in. Games are also proving themselves to be robustly recession-proof.

"Other retailers in the High Street have been struggling this year, but those selling games are not having such a tough time."