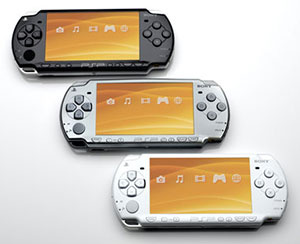 Sony
and
Sky
have announced that their handheld video-on-demand service
Go! View
has finally gone live today, in both the UK and Ireland.
Users of the service can download and transfer content from their PCs to the
PSP
after they have signed up for monthly subscription packages ranging between GBP 5 and GBP 10 per month.

"We are working with our content providers to secure a quality range of programming and ensure that PSP owners are getting the best possible service on-the-go and on-demand,"
added
Alison Turner, general manager, of Go! View Entertainment UK.
Known partners of the service include
Disney-ABC-ESPN, BBC Worldwide, Sony Pictures Television, NBC Universal International, National Geopraphic
and
Sky Sports
.