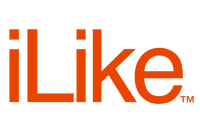 The popular music website
iLike
has announced new features that should be welcomed by the site's alleged 30 million users.
Thanks to a new partnership with
Rhapsody
, users can listen to full songs via
streaming
whereas before they could only hear 30 second clips. However, users can only listen to 25 full tracks for free each month, afterwards they will be linked to get a Rhapsody account.
iLike runs off private funding from contributors such as Ticketmaster but now has announced an ad platform "aimed at concert promoters, artists and bands, enabling them to target users based on several criteria such as music taste and location."
The site
says
the full streaming of tracks only works on the main site right now but will soon work with all their popular web applications on social networking sites such as Facebook, MySpace and Bebo.
Artists also get some type of royalty each time one of their songs is played.