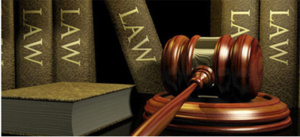 After passing in the NY senate
last month
, the so-called "violent videogame" bill has been signed into law by NY Governor David A. Paterson meaning once-voluntary ratings will now be mandatory and monitored. The state will also conduct more studies on the negative effects of violent videogames on children.
The bill calls for an "advisory council" to be established that can conduct studies on the connections between media and real-
life
violence in children and teens. All consoles sold in NY will now be forced to feature parental lockout controls and all games must clearly display
ESRB
ratings.


"We have the obligation to be constantly vigilant about amending our laws to protect the residents of New York State. Many of these bills will do just that by closing loopholes or creating new laws to enhance the quality of life for all New Yorkers,"
added
Governor Paterson.

"The first duty of government is to provide a safe society for our resident to live, work and raise their families. These new laws will enhance the protections afforded to the citizens of this state and will address gaps in protection that have existed for years. I applaud the Legislature for working with me and my staff to reach agreements on fixing these problems."
Of course parental controls and ESRB ratings have been on every game and
console
since as long as I can remember but they have always been voluntary additions by the console makers and game publishers. This latest bill makes them mandatory. It is now the state and parents responsibility to listen to the ratings or use the parental controls and we hope they do.