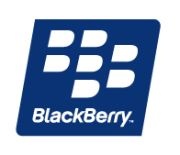 Research In Motion (RIM)
has announced the launch of its
MediaSync
software that will allow a few
BlackBerry
devices to sync up with
iTunes
.
The free software promises to let BlackBerry users "easily transfer music and playlists from the desktop to the BlackBerry's media player." The software also transfers over any available covert art.
In a slap in the face to
Apple
, the program will not sync songs that use any type of
DRM
and will only work with PCs using Windows XP SP2 or Vista. There is no 64-bit system support however, nor Linux nor Mac. Apple sells most of its music with its own
FairPlay DRM
.
The
software
works with all the 8800 series of smartphones as well as the BlackBerry Curve and upcoming BlackBerrys Bold and Thunder.
RIM dominates the smartphone market with over 45 percent share, mainly by targeting professionals with their phones. Apple still lags behind with about 19 percent market share but is growing, mainly from targeting casual users.