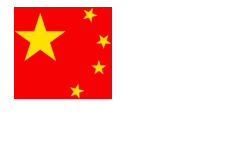 Shanghai United Optical Disc
has announced that the first
CBHD (China Blue High-Definition Disc)
, formerly known as
CH-DVD (China high definition DVD)
production line as been established and is ready to begin production on the format.
Volume production is set to begin in the Q4 2008, for the Chinese market exclusively at first and then moving to other parts of Asia later.
However, many optical drive producers in Taiwan feel CBHD is already a dead format and will not be able to compete against
Blu-ray
, in China or elsewhere. They did note however, that DVD production lines can be refitted to manufacture CBHD for $800,000 USD, much cheaper than the estimated $3 million USD price tag it costs to set up
BD
production lines.
The
sources
also noted that royalty fees to produce CBHD players is almost half that of BD licensing rates, about $8 USD.
The new format is also not yet supported by the major Hollywood studios and that should add to the new format's disadvantages against BD.