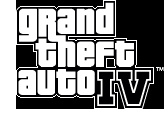 Three teenagers in Atlanta, Georgia have been arrested on 57 counts of firebombing
cars
with Molotov cocktails over the last week.
Six vehicles were bombed and each teenager faces 19 counts including arson, criminal damage to property and possession of explosive devices.
When arrested however, the teens, ages 15 or 16, each said they learned "how to do it from playing the video game 'Grand Theft Auto'." After the incidents, investigators went to the local Wal-Mart and found receipts containing Sprite bottles, red rags and lighter fluid. Surveillance footage did the rest.
The incident is the second in under a week in which real
life
crime has been linked to 'Grand Theft Auto', Rockstar's exceptional PC and
console
game.
In Thailand earlier this week, the game was pulled from shelves after a taxi driver was killed in what the murderer called a "recreation" of a scene from the game.