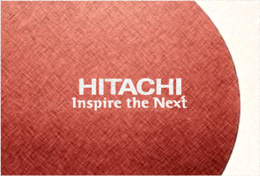 Hitachi
today announced the international release of its latest
Blu-ray
camcorder
, dubbed the
BD10HA
, the North American equivalent of the camcorder Japan has had for months.
According to the specs, the new camera is 20 percent smaller than their current line and includes a seven-megapixel sensor that adds face detection as well as improved light sensitivity. In addition to full
1080p
HD
(1920x1080) video
capture
, the camcorder can take 6.2 megapixel still photos.
Making the camera more interesting is the fact that users can either record directly to mini recordable Blu-ray discs, to SDHC cards or to a built in 30GB HDD. The camcorder also
includes
"A 10X stabilized zoom lens and a mini-
HDMI
-to-HDMI video output are passed on from earlier cameras."
The cam will begin shipping in September at a reasonable $1099 USD price point.