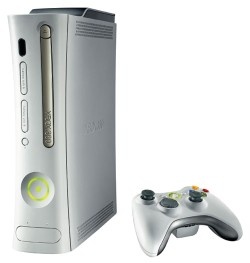 Last month
Microsoft
confirmed that it would be releasing a 60GB version of its
Xbox 360
console
, one that will replace the smaller capacity 20GB model.
The software giant has released more details today on the system, including the confirmation that the system will retail for GBP 199.99. Bundled with the console is a wireless controller, a headset and one month subscription to Xbox Live Gold.
Beginning on August 15th, the new model will be available alongside the entry-level Arcade model which will sell for GBP 159.99, and the Elite model which offers
HDMI
and higher capacity storage for GPB 259.99.


"No one device offers the depth and breadth of entertainment that Xbox 360 can deliver and we know consumers need increasingly more and more space to store the amazing digital entertainment content we provide,"
said
Neil Thompson, senior regional director for Microsoft's Entertainment and Devices Division.
"Now the Xbox 360 has triple the space to house all your entertainment needs at no extra cost."