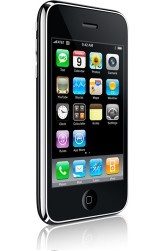 In an interview with the
Wall Street Journal
,
Apple
CEO Steve Jobs has confirmed that the company can remotely disable software purchased from the
App Store
.
Jobs said the mechanism was necessary because Apple may inadvertently allow malicious programs to be sold through the App store and those programs could steal user's personal data.


"Hopefully, we never have to pull that lever, but we would be irresponsible not to have a lever like that to pull,"
Jobs said in the
interview
.
Last week hacker Jonathan Zdziarski first discovered that the
iPhone
periodically checks back with a specific Apple web page which then sends back data of which applications should be removed.
"The idea that Apple can choose what functionality my applications should have frightens me,"
he
said
.
Although the mechanism can be disabled using the
Pwnage Tool,
the functionality still raises privacy issues that should not be an issue in the first place.