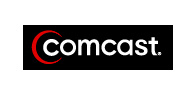 Fresh off its 'scolding' for breaking net neutrality laws by throttling
BitTorrent
users,
Comcast
has a new proposition, one that will slow Internet for the ISP's heaviest users during periods of high traffic.
The heaviest users will see their top speeds reduced for periods lasting up to 20 minutes, which will allow service to other users to keep "flowing", says Mitch Bowling, Comcast's senior vice president and general manager of online services.
On August 1st the FCC found Comcast guilty of improperly blocking
P2P
and
BitTorrent
traffic and was given 30 days to provide details on how it throttled traffic as well as a proposal on how they would change the practices by the end of the year.
Bowling
added
that the new system would determine "in real time" whether certain users were causing traffic congestion and that the system would move away from focus on certain applications.

"If in fact a person is generating enough packets that they're the ones creating that situation, we will manage that consumer for the overall good of all of our consumers,"
Bowling said.
Comcast currently has 14.4 million Internet users in the US.