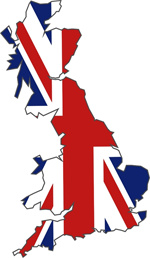 According to a report in
The Times
, five game publishers are set to sue 25,000 UK citizens over the downloading and sharing of pirated games.
The citizens will receive notices demanding a settlement of GBP 300 or be forced to head to court.
The decision comes on the heels of
Topware Interactive's
victory over Isabella Barwinska
who was ordered to pay GBP 16,000 for her part in sharing a copy of the game
Dream Pinball 3D
.
Topware is at it again, along with
Atari, Codemasters, Reality Pump,
and
Techland
and each have appointed the firm Davenport Lyons to take action on their behalf.
Roger Billens, a partner at Davenport Lyons,
noted
:
"Our clients were incensed by the level of illegal downloading. In the first 14 days since Topware Interactive released Dream Pinball 3D it sold 800 legitimate copies but was illegally downloaded 12,000 times. Hopefully people will think twice if they risk being taken to court."
The most popular download however was
Codemasters' Operation Flashpoint
, which was apparently downloaded 691,000 times in its first week according to the
P2P
monitoring firm
Peerland
.
Lyons has been so far applying to the High Court to have UK ISPs give out the names and addresses of suspected file sharers. According to the Times, personal information for 5000 citizens has already been given out, with 20,000 more coming.