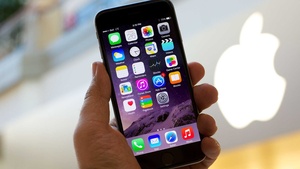 Anticipating the release of
Apple Inc.
's multimedia / touch-screen
iPhone
in the country, the largest mobile phone operator in Poland is paying dozens of actors to stand in queues in order to get consumers attention.
"We have these fake queues at front of 20 stores around the country to drum up interest in the iPhone,"
a spokesman said.
The iPhone is set to make its
debut
in Poland in Friday, and Orange is the country's largest mobile phone operator. When launched in the United States, many customers lined up for extended periods of time to buy the expensive gadget first, but it must be a lot nicer to get paid to stand in line for one.
While around 1 million iPhones were sold over its weekend launch in the United States back in July, customers in Poland seem a lot less reluctant to buy into the high monthly charges that they will also get.
T-Mobile
is also set to launch the iPhone on Friday in the country, but has
no queues outside its stores
waiting for the phone.