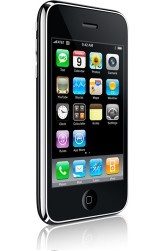 According to a market source,
Apple
has agreed to a distribution deal with Russian mobile carrier
Mobile TeleSystems (MTS)
that will bring the
iPhone
to the world's second fastest growing market for cell phones.
"MTS has made an agreement with Apple on the sale of iPhones," the source said. "Sales are likely to begin in October."

MTS is Russia's largest mobile phone carrier and is controlled by the gigantic Russian services conglomerate Sistema.

Although the iPhone is not officially sold in Russia, unauthorized sales have been growing exponentially with industry experts saying sales of unlocked iPhones are at about 20,000 per month now in the country.

Both Apple CEO Steve Jobs and MTS CEO Mikhail Shamolin both recently made comments regarding the iPhone heading to Russia but no one knows the details behind the deal nor pricing.

We will keep you updated.