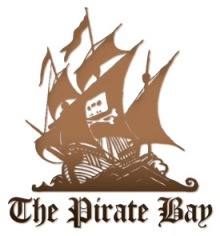 Swedish
BitTorrent
tracker
site,
The Pirate Bay
, is appealing against the decision of an Italian judge which ordered all ISPs in the country to block the popular website. The result of the block, which was praised by the FIMI group in the country, may not have been as intended however, as traffic to the site from Italy increased afterwards. Nevertheless, the administrators of The Pirate Bay feel the decision should be reversed.
The Pirate Bay's lawyers,
Giovanni Battista Gallus
and
Francesco Micozzi
, have filed an appeal, seeking to do just that.
"The decree can be defined as 'original' or 'creative' at best,"
the layers said. The administrators of The Pirate Bay have been accused of making copyrighted material available for illegal downloading on the Internet.
"Even the judge who issued the decree states that no infringing material is hosted on The Pirate Bay, which provides just a tracker search engine,"
the lawyers told
TorrentFreak
.
"The judge tries to 'create' a sort of contributory infringement accusation against The Pirate Bay,"
they stated. The judge found that the tracker and search were absolutely necessary for users to locate the illegal content on single computers, as well as saying the name
"The Pirate Bay"
itself signals intent to infringe copyright.
The lawyers believe the block should never have been issued at all, and say that The Pirate Bay is distributing absolutely no copyright infringing material at all.
"We will bring all our arguments before the Tribunal, and we are confident of the Tribunal's decision,"
they said.