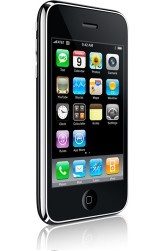 Apple
CEO Steve Jobs has promised to fix the recently discovered security flaw that would allow access to a pass locked
iPhone
"The minor iPhone security issue which surfaced this week is fixed in a software update which will be released in September,"
added Apple representative, Jennifer Bowcock, in an email.
The exploit would allow for access to the locked iPhone by simply "pressing the emergency call button at the unlock screen, followed by two taps on the home button." You would then be taken to a private iPhone 'favorites' page without having to type in the unlock code normally necessary.
You can then head over to the owner's address book and use any
URL
to launch the browser or mail application. You can also send SMS messages and view bookmarks, emails, and text messages stored in the phone. All without entering the unlock code that is specifically designed to keep others out.
For temporary protection however, you can set your phone to have double clicking the home button take you to the home screen where you will need the unlock code.