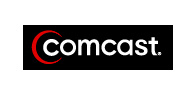 Comcast
, the
United
States' largest ISP will begin
bandwidth
caps for its subscribers beginning October 1st.
The company says users who exceed 250GB of data for a month will receive a warning and then have their service cut off for a year for a second violation.
The usage policy for the ISP has been updated today however the bandwidth cap policy will not begin until October 1st. Making the decision even more terrible for users, Comcast will not provide any official way to meter your bandwidth use and instead says to "search online for bandwidth monitoring tools."
Comcast offers justification for the cap by saying,
"250 GB/month is an extremely large amount of data, much more than a typical residential customer uses on a monthly basis. Currently, the median monthly data usage by our residential customers is approximately 2 - 3 GB. To put 250 GB of monthly usage in perspective, a customer would have to do any one of the following:

-- Send 50 million e-mails (at 0.05 KB/e-mail)-- Download 62,500 songs (at 4 MB/song)-- Download 125 standard-definition movies (at 2 GB/movie)-- Upload 25,000
hi-resolution digital photos (at 10 MB/photo)."
Of course 250GB may seem like a lot, but as an owner of a PlayStation 3 and a Netflix box by Roku, demos,
streaming
movies and trailers add up after awhile. That's not even mentioning the occasional
HD
movie rental from
iTunes
or watching
YouTube
videos for a couple of days. Just because the average user only uses a computer to send emails does not mean there is not a substantial portion of users who use a lot of bandwidth on a daily basis, and no, not for piracy-related matters.