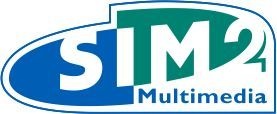 Sim2
, manufacturer of high-end home theater projectors is set to launch a new
HD
disc which it claims is "Better than Blu", a reference to the industry-backed
Blu-ray Disc
.
The announcement was originally made at the
CEDIA
event last week where the manufacturer said the launch would occur in January in conjunction with
Entertainment Experience
. Entertainment Experience currently makes high-end home theater systems which are basically top of the line
HP
PCs with Entertainment Experience software that the company says offers picture quality better than
1080p
Blu-ray discs.
The new system will be bundled with Sim2 projection TVs but there has been no word on price yet.
EE has said that it will be offering movies in the format, and from major studios, for $40 USD and on double-sided dual-layer DVDs with a capacity of just over 16GB.
There was however, no confirmation from any of the Hollywood studios and industry insiders say the format is a sham.

"This high-def alternative is bull; it's all about Blu-ray,"
one insider
said
.
"They're grasping at straws. The entire industry is all behind Blu-ray."
Another insider agreed that there was little chance any major studio would agree to the new format especially as it would completely cannibalize all the promotion and money that has been thrown into Blu-ray.