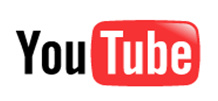 The video-sharing site
YouTube
has added new stipulations to its community guidelines, this time banning terrorist training and 'drug abuse' videos.
However, the entire system will be based on users reporting videos that infract the new guidelines. This will of course be an impossible task, judging by the fact that 13 hours of new video are uploaded every 5 minutes to the site.
An AP report
showed that the battle will be an uphill climb as there was at least 10 videos available using a quick search that showed how to make bombs.
The new guidelines specifically bans videos "that incite others to commit violent acts, videos on activities such as how to make bombs and footage of sniper attacks."
"It's good news if there are less of these on the Web,"
FBI spokesman Richard Kolko said, speaking about terrorism training videos.
"But many of these jihadist videos appear on different Web sites around the world, and any time there is investigative or intelligence value we actively pursue it."