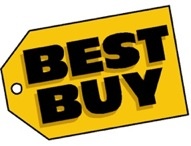 The retail giant
Best Buy
has announced the acquisition of
Napster Online
, the subscription music download service for $121 million USD in cash and investments.
The acquisiton values the music service company at about $2.65 USD a share, a 120 percent premium over its stock value at the bell on Friday.
Best Buy said the move was designed to have the retailer "reach new customers" while taking all of Napster's current 700,000 subscribers. The deal is expected to be completed by the end of this year.
"We can foresee Napster acting as a platform for accelerating our growth in the emerging industry of digital entertainment, beyond music subscriptions,"
said
Dave Morrish, an executive vice president of Best Buy.
Napster, a name once synonymous with the world of piracy and
P2P
networks, has completely reinvented itself over the past few years into an authorized, subscription-based online music store but has been struggling financially and recently reported a $16.5 million USD loss for the 2008 fiscal year.