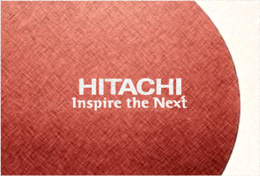 Hitachi
announced on Thursday that among other changes to its
HDTV
production line, it will be teaming up with
Panasonic
to develop "next-generation LCD and plasma HDTVs that are thinner, more efficient and distinct from their competition."
Hitachi claims they had an over $1 billion USD loss for fiscal 2007 in the HDTV business and the electronics maker is now hoping to move into the higher-end HDTV market to help make their money back.

The partnership with Panasonic will include the company buying glass panel components from Panasonic as well as purchasing full plasma panels built by the latter company beginning in 2010.