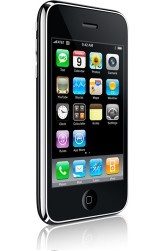 Apple
has begun selling unlocked
iPhones
in Hong Kong today, marking one of the few times the company has allowed the phone to sell in such a fashion. An unlocked phone can be used on any
GSM
carrier and is not tied down to any specific carrier.
Until now in Hong Kong, only users of Hutchison Telecom could use the iPhone but now the phone will be available to anyone using a GSM carrier.

The unlocked iPhone will sell for a high premium however, $695 USD for the 8GB model and $795 USD for the larger capacity 16GB model.

In the US, where the phone sells the best, AT&T sells the phone with 2 year contract for $199 and $299 USD but will eventually sell the phone unlocked for $599 USD.