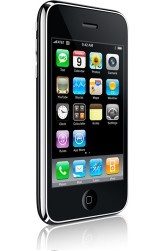 According to
Bloomberg
, the class action lawsuit filed last year over the
iPhone
battery has been thrown out.
The suit was started by an angry iPhone owner by the name of Jose Trujillo and claimed that
Apple
was misleading customers by not informing them that the iPhone battery was not user-replaceable and that battery would only last a little over a year. A replacement from Apple costs $86 USD.
U.S. District Judge Matthew F. Kennelly has thrown out the case however and
added
,
"Apple disclosed on the outside of the iPhone package that the" battery has "'limited recharge cycles and may eventually need to be replaced by Apple service provide,…Under the circumstances, no reasonable jury could find that deception occurred."
AT&T
, also named in the suit, may not be so lucky however, as they attempted to
force
the matter into arbitration as per their service terms. The judge said however that Trujillo did not have paper copies of the TOS when he bought the phone and scheduled a hearing for September 29th.