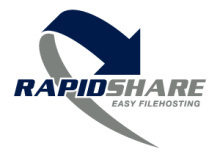 According to a ruling published yesterday, a court in Hamburg, Germany has ruled that
Rapidshare
is currently not doing enough to combat copyright infringement and that its filter system is ineffective.
The ruling says Rapidshare must now become more active in finding files that infringe on copyrights, especially after rights holders makes the company aware of them. The new rule is very similar to that of the
DMCA
here in the States.
Besides taking down infringing content however, the company must also "proactively check content before publishing it" to see if similar files have been posted before and to see if those files infringed content. More strikingly however, Rapidshare has to log IP addresses of "potential infringers."
Rapidshare currently uses a
MD5
Hash checking filter to stop the upload of previously removed material, but the court ruled that that was not sufficient as uploaders would only have to change a couple of bytes in the file in order to circumvent the filter. Archives with passwords are also very hard to check, if not impossible.