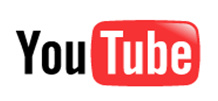 Google
has announced
they
will be adding links to select media content on
YouTube
videos that will allow users to purchase music and games from both
Amazon MP3
and
iTunes
.
The service, the
YouTube eCommerce Platform
began today and will be expanded internationally over the next few months.


"Our goal is to improve the overall YouTube experience by connecting consumers with relevant information and entertaining content,"
Chad Hurley, co-founder and CEO, YouTube,
said in a statement.
"The addition of retail links will enhance the viewing experience and allow people to engage more deeply with the content they want to consume."
Beginning today, on the pages of "authorized video content", Google will be placing embedded download links to the online music services of Amazon and
Apple
.
So far only
EMI
and
Electronic Arts
are part of the service although "partners who use YouTube's content identification and management system can also enable retail links on claimed videos that they choose to leave up on the site," Google said.


"Amazon.com is always looking for new ways to make discovering and buying products as convenient as possible for our customers, which is why we're excited to collaborate with YouTube,"
Scott Merlino, senior manager of the Amazon Associates Program,
added.


"This is just the beginning of building a broad, viable eCommerce platform for users and partners on YouTube," according to a YouTube blog post. "Our vision is to help partners across all industries -- from music, to film, to print, to TV -- offer useful and relevant products to a large, yet targeted audience, and generate additional revenue from their content on YouTube beyond the advertising we serve against their videos."