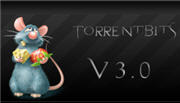 TF
is reporting that Romanian ISP
UPC Romania
subscribers headed to the large Romanian
torrent
site
Torrentbits.ro
will have blocked access, another setback for the site which has been trying to come back since it was raided by the police last year.
The new move by the ISP mirrors that of the more famous case involving the
The Pirate Bay
in which all Italian ISPs blocked the site at the pressuring of the
IFPI
. The Pirate Bay successfully won an appeal in court however and is now unblocked in the country.
UPC Romania has over 1 million subscribers currently and users had been reporting problems accessing the site for days. Users from other ISPs receive this message on the frontage however, addressing the problem.